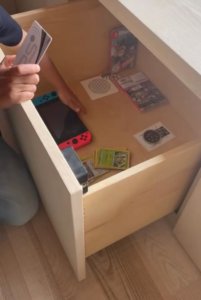 Secure your toy rental in public playgrounds with electronic furniture locks. Control access and avoid theft and vandalism.
Manage your toys easily and keep track of them. Through software, you can precisely control the accesses. They not only prevent theft, but also guarantee that the toy is available and in perfect condition at all times.
Increase the efficiency of your business cost-effectively and easily with electronic locks.
PS-recommendation: The MINI lock for lockers is controlled via relay and is the best solution.
Further options: Another solution here could be the SOLO lock, which is controlled via external software – and is also a good solution.
Parcel compartments with electronic furniture locks and code entry software are the perfect solution for your parcel delivery. With the latest Open AI technology, you can be sure that your parcels are safe and secure at all times. Thanks to the simple and convenient code entry system, you can collect your parcels at any time and ensure that they are and have been kept safe.
PS-recommendation: The MINI lock is ideally suited for an open locker selection, as used in an open post box. The opening works very simply via a relay with code input.
Further options: Another variant could be the SOLO BT. The lock is simply controlled via a Bluetooth app. Due to the open API interface, the SOLO lock from PS Locks can be integrated into any existing software.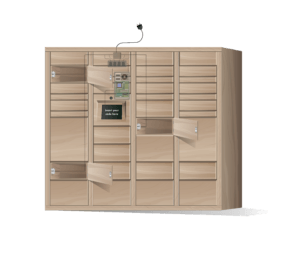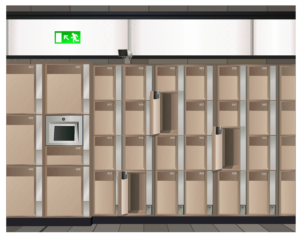 Security and comfort are crucial factors for travellers at the airport or railway station. That's why we offer our innovative electronic furniture locks for lockers that provide you with maximum security and convenience.
Our locks can also be integrated into existing lockers, providing a flexible and secure solution for the safekeeping of your personal belongings.
PS-recommendation: The MINI lock was specially developed for such applications. It is directly connected to the power supply and can be operated via a relay, via a screen, for code entry.
Further options: The lock SOLO is operated with a Bluetooth – App – the code for opening can be received via mail message or pop-up on a mobile phone. This PIN is used to open the lock.
Our electronic furniture locks offer a simple and secure solution for lockers in shopping centres. With our latest technology, you can keep your belongings safe in a locker and have full control over access at all times.
The control can be done via a relay. Thanks to the screen, you can simply enter a code to open the locker.
PS-recommendation: The MINI lock for lockers. The MINI lock is connected directly to the power supply and thus also directly connected to the relay. It is a very small lock and is ideal for use in lockers.
Further options: The combination lock TEN would also be a possibility for this. The keyboard is mounted on the outside of the piece of furniture. Each lock is programmed with its own code via the keypad and opened again with this code.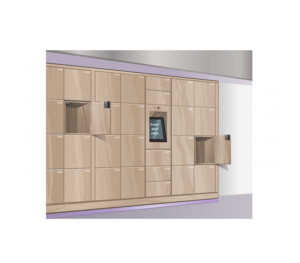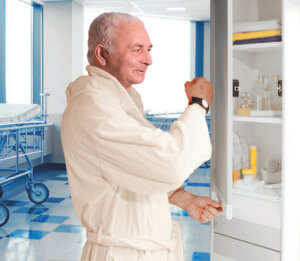 Safety and comfort are important factors for the residents of retirement homes. Our electronic furniture locks offer a secure and practical solution for storing personal belongings in lockers.
Each resident is given an individual code to open his/her locker and can store his/her personal belongings there.
Our locks are durable and robust and can be powered by battery or direct power connection as desired.
PS recommendation: TEN combination lock is perfect for retirement homes. Each resident gets his/her own code. These codes can be managed centrally by the staff so that no one is forgotten.
Further options: The SOLO lock is another variant. Each resident receives his/her card, with which the lock can always be opened and closed, as desired.
Safety is a big issue, even at school. Our electronic furniture locks provide a secure and convenient solution for storing students' personal belongings in their lockers.
The locks are easy to install and provide quick and secure access to the lockers. Each student is given individual access to the locker to keep their personal belongings safe.
PS recommendation: The combination lock TEN private is provided with an individual code (programmed) at the beginning of each school year – with this code the lock can then be opened the whole year.
Further options: TEN public – here the code is entered and confirmed, then the lock is closed – but when opened with the same code, it is then deleted again – TEN public is used for free cabinet selection.